Let Us Keep Your Family Safe While You Enjoy Our Parks!
At Jolly Roger® Amusement Parks, you'll continue to see some changes to your experience, so your family can enjoy a safe and healthy #MyJollySummer!
As we continue to closely monitor the fluid developments of the COVID-19 pandemic, we are considering all necessary action that may be needed as we look towards the upcoming season, to mitigate adverse impacts on our staff and guests.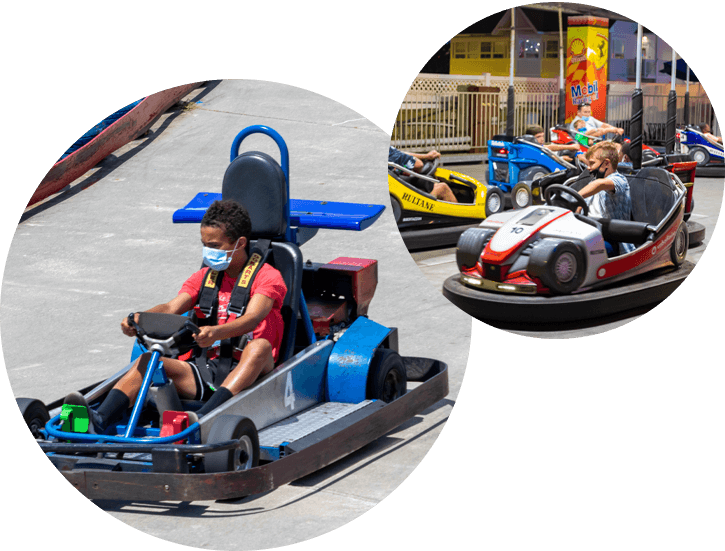 Our Promise to You
At Jolly Roger® Amusement Parks, we promise that our policies will remain in accordance with guidance from Governor Hogan and state and local officials. We are committed to providing you and your family with a friendly, clean, and safe service.
During the 2020 season, we safely managed the flow of over 140 thousand guests and visitors. Enforcing the use of masks, supplying sanitizing stations, and sanitizing rides on a regular basis. The same can be said for our World Famous Black Friday Sale in November of 2020, where thousands of patrons safely entered our SpeedWorld building from 8am-5pm to purchase their discounted 2021 passes.
At Jolly Roger® Parks, we will continue to follow all guidelines to ensure your safety.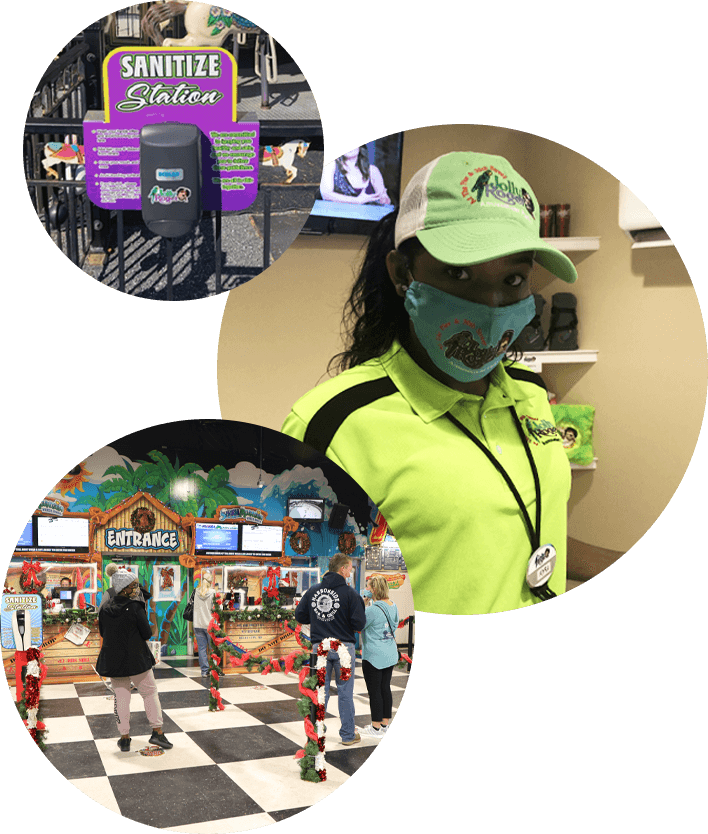 How We're Ready for You
Increased Cleaning and Sanitization
At Jolly Roger®, we will frequently sanitize high-touch areas, and have added sanitizing stations throughout all of our Parks.
Social Distancing
We will reinforce appropriate social distancing through signage, ground markings, and redesigned guest spaces.
Face Coverings
Guests and team members are no longer required to wear masks or facial coverings, based on State and local guidance.
Employee Temperature Screenings
Our team members will continue to receive routine temperature checks and health screenings, following health department guidelines, as they enter work each day.
Ride Protocols
At Jolly Roger®, we will determine sanitizing requirements on a ride-by-ride basis, based on guidance from the State and Local level.
Team Member Training
Our team members continue to be trained on new protocols to ensure the safety of our guests and team.
Online Ordering
At Jolly Roger, we have been ahead of the curve in offering contactless ways for guests to enter our parks, by ordering their tickets online.
Contactless Payments
Whether ordering your passes online or at our Parks, we've recently upgraded our technology.
Season Pass Holders
If you are a Splash Mountain season pass holder and your season pass is redeemed this year (2021) it will be valid until the end of the season. If you redeemed your season pass in 2020, your pass will be valid until July 1, 2021.
Finally, we are proud of our community in Ocean City, Maryland, who have pulled together during this difficult time to cohesively fight for a return to normalcy. We look forward to welcoming you and your family back to the beach and parks, for another #MyJollySummer.
Contact Our Team with Any Questions or Concerns
Thank you for your submission.