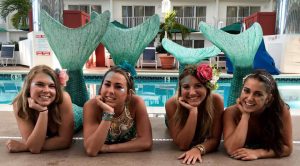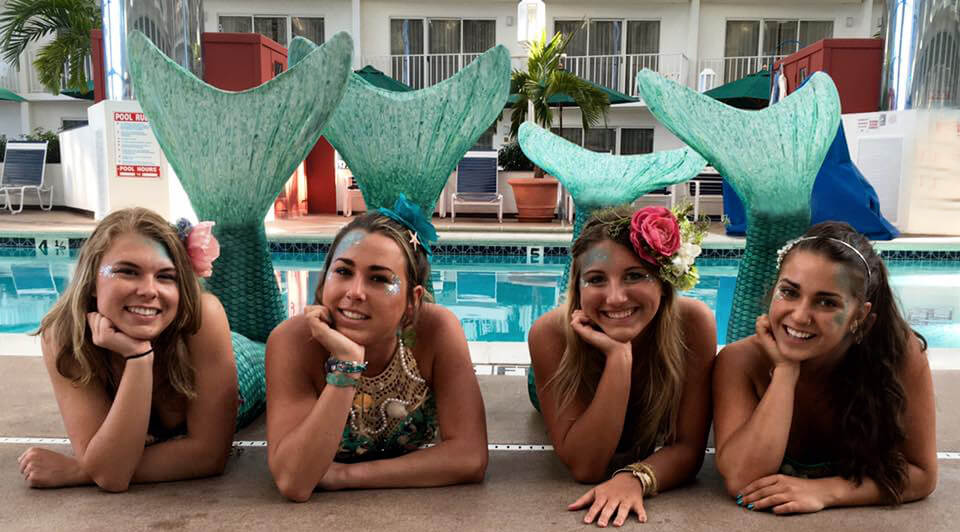 Swim with the Mermaids at Splash Mountain
This summer is all about sea life! Throughout the season, swim with the mermaids every Monday, Wednesday, Friday, Saturday and Sunday from noon to 2pm.
With admission to Jolly Roger Splash Mountain Water Park, you can experience the magic of the mermaids yourself! Find them around the Kiddie Pirate Ship Pool, and even let them decorate your kids' faces with glitter.
While Splash Mountain and all of the other Jolly Roger Amusement Parks have excitement this summer, there's also a new event coming to Ocean City this month that you won't want to miss.
Jellyfish Festival in Ocean City, MD
If you're still looking for an excuse to visit Ocean City this June, the Jellyfish Festival is a great one! The three-day event will be June 21-23, starting at 11am each day.
Catch over 30 bands on multiple stages in downtown Ocean City along the beach and boardwalk! While bands like Badfish, Ballyhoo, and others will be performing, this festival is going to be much more than just music. There will be pro surfers and skateboarders, freestyle motocross shows, a 'beach fit challenge' obstacle course for all ages, interactive art and music, many other events and activities.
Get the most out of your Jellyfish Festival experience and purchase weekend or daily passes. Choose from VIP, reserved, and general admission seating for the concerts. Included in that price is access to participating entertainments and discounts at participating food and beverage venues.
Get your fix of Jellyfish, Mermaids, and sea life at the beach with Jolly Roger and the Jellyfish Festival this summer in Ocean City!