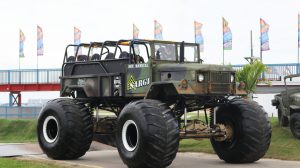 Burnouts, revving engines, and an adrenaline rush are just a few of the things you'll experience on the newest attraction at Jolly Roger Speedworld®.
Grand Opening Event
On Tuesday, June 25, 2019, Jolly Roger hosted its grand opening event in celebration of their newest thrill-seeking attraction the Shaker Experience. Invited guests enjoyed a lavish catered lunch from Dry Dock 28 before being some of the first group of riders to participate in the Shaker Experience. Senator Marybeth Carozza, Delegate Wayne Hartman, and Ocean City County Council member Mary Knight were just a few of the well-known guests in attendance. But the real stars of the event were Rick Disharoon & Ryan Disharoon from The Metal Shop, who created this massive monster truck & track!
What Exactly is The Shaker Experience?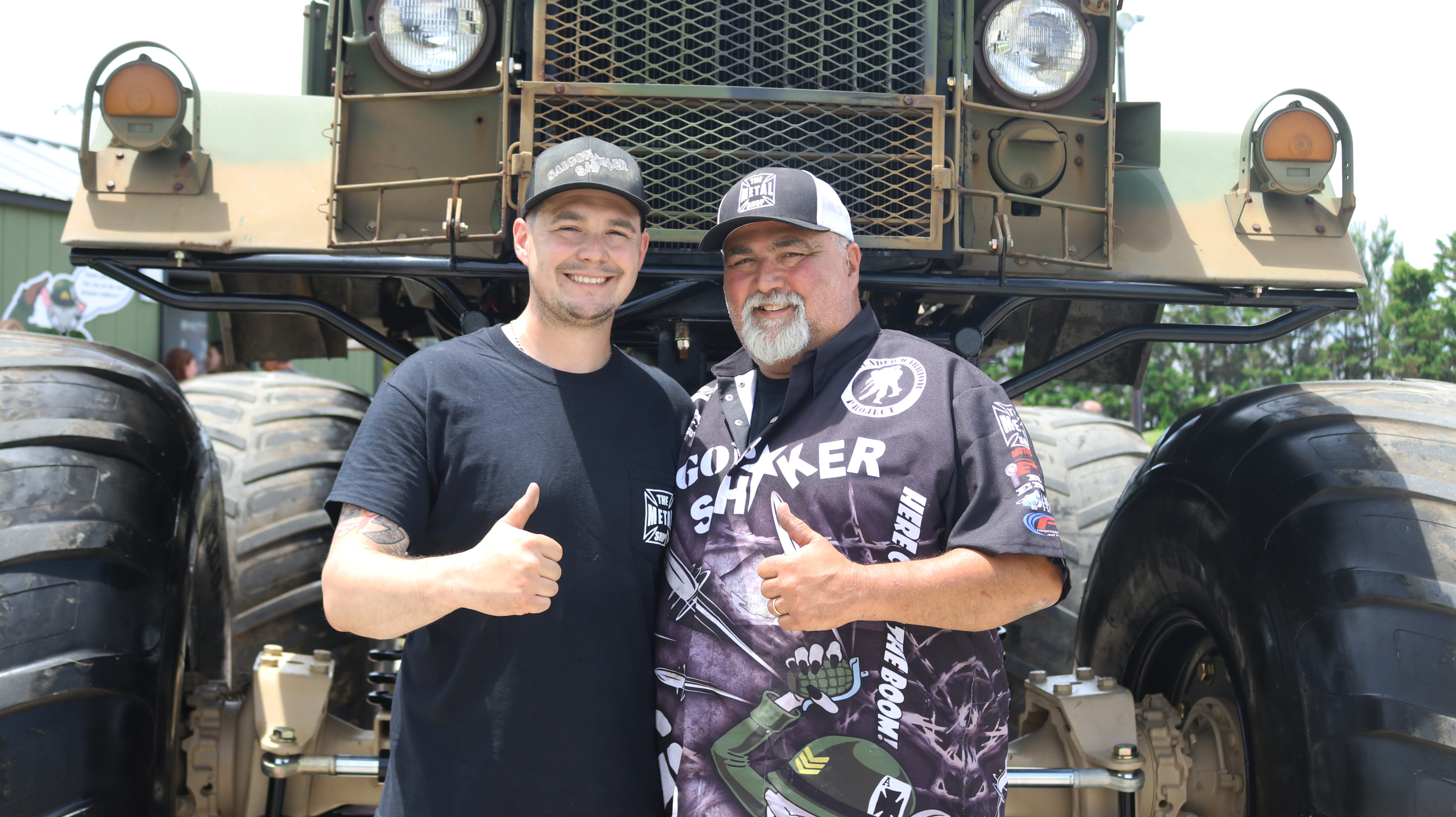 Rick and Ryan Disharoon, father and son, are both huge monster truck enthusiasts, Rick's been building these colossal trucks since 1997, both men have a career as monster truck drivers. Ryan stated, "whenever I'd be around fans they would ask, "can we ride with you?!" and I'd always have to answer well no, there's not room and pretty sure it's not allowed." That's when Rick and Ryan had the idea to work with Jolly Roger on creating an "experience" both kids and adults will enjoy!
"The Metal Shop created a "little brother" of the famous monster truck, Saigon, which Ryan drives, but they built it with a twist", says Dean Langrall, Director of Sales & Marketing for Jolly Roger. The twist being it holds 9 riders, which no other monster truck has done before! The Metal Shop team worked countless hours to get this mammoth machine perfect for its debut at Jolly Roger Speedworld. They even designed and built the track so riders could get the full experience, from dips to wide turns and even some teetering in between.
"We're always adding cool things to our parks, and the Shaker Experience is just another addition we're very excited about! Who knows, if it does well we may expand the track in the future!", Dean stated.
The Specs
More than twice the height of an average person, this Monster Truck is not messing around! The Kaiser Jeep M715 is a 1600 Horse Power (HP) vehicle with 66″ tires, standing 12 feet tall and 11 feet wide. The Shaker Experience Monster Truck has a 557 cubic inch blown alcohol engine and is sure to give you an experience like no other.
Whether you've always dreamed of being a monster truck driver, or  are seeking a new thrill, head over to Jolly Roger Speedworld and have the ride of your life, on the Shaker Experience!